Within this format, RZA and Roth are free to concoct any sort of mayhem they can invent or lift from their extensive memory banks. Very few minutes go by without some sort of combat; there's plenty of spinning, running/jumping up walls and through the air, skull bashing, eyes and guts popping, prostitutes catching fighters in a black widow-like web, sword clashing, gory puncturing and elaborate demolition of buildings. Most distinctive, perhaps, is the already rock-hard torso of Bautista's aptly named Brass Body automatically turning to metal when struck, rather like an ancient Greek fighter in a vintage Ray Harryhausen effects epic.
It's all sufficiently well done and amusing enough to satisfy the appetites of fans who mainline this sort of thing, but it also sports a concocted, secondhand feel common to this sort of throwback homage when it lacks the stylistic inspiration and imaginative flair for genre reinvention of a Leone or Tarantino. In this sense, RZA seems more the dedicated student than a new heir apparent.
Fun does come from the wildly imaginative weapons designs, Liu's crafty manipulations of everyone who sets foot in her house of pleasure, Crowe's sporting holiday in a role that would have been relished by his late "Gladiator" co-star Oliver Reed, the cramming of so many Asian martial arts hallmarks/cliches into one scenario and the weird conjunction of Chinese setting and mostly hip-hop-style soundtrack. Production values are certainly better than those on most of the films RZA idolized in his youth, while his visual handling is more industrious than stylish.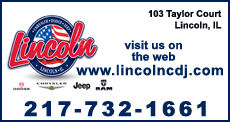 "The Man With the Iron Fists," a Universal release, is rated R for bloody violence, strong sexuality, language and brief drug use. Running time: 95 minutes.
Motion Picture Association of America rating definition for R: Restricted. Under 17 requires accompanying parent or adult guardian.
___
Online:
http://www.hollywoodreporter.com/video/
comic-con-rza-making-man-iron-fists-348699
http://www.hollywoodreporter.com/heat-vision/
rza-direct-genghis-khan-biopic-376173