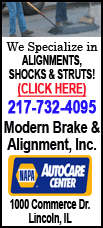 Along the way, Ralph takes viewers on a nostalgic trip through the history of video games, from the blocky, eight-bit look of the `80s through the swirly, colorful, Nintendo 64-inspired games of the `90s to the gritty, ultra-detailed first-person shooters of today.
For director Rich Moore and the 450 artists and animators behind the Walt Disney Animation Studios production, video games are as integral a part of childhood as the green army men and pull-string cowboys celebrated in Pixar's "Toy Story" films.
"There's a lot of history in video gaming -- serious nostalgia," Moore said. "The worlds of video games are so fertile. They cover everything, and so many different genres. You can kind of make up whatever you want and it can feel like a game."
Besides the scores of fictional game characters featured in the film, there's also familiar arcade favorites such as Q(asterisk)Bert, Clyde (the orange ghost from Pac-Man), Sonic the Hedgehog and Zangief from "Street Fighter."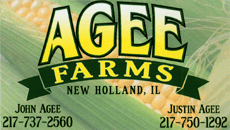 "It's pretty awesome to animate game characters that you knew as a child," said animation supervisor Renato dos Anjos. "It's like living in a dream world. All your favorite heroes and villains are in your hands."
"Wreck-It Ralph" centers on Ralph (John C. Reilly), the 9-foot, 643-pound bad guy from the `80s video game "Fix-It Felix Jr." Ralph's job is to wreck the apartments of Niceland so Felix (Jack McBrayer) can fix them. But while Felix is lauded and loved for his efforts, Ralph is ostracized to a trash heap on the edge of town. Fed up and bummed out -- especially when he realizes he wasn't invited to a 30th anniversary party for "Fix-It Felix Jr." -- Ralph goes rogue, tripping through the wires of the arcade into games where he doesn't belong.
He's drawn to "Hero's Duty," a contemporary shooting game led by tough-as-battle-armor Sergeant Calhoun (Jane Lynch), in which soldiers who destroy the invading CyBugs win a glittery medal -- tangible proof of their heroic efforts. With such a trophy, Ralph figures the Nicelanders would have to appreciate him. But he isn't programmed to handle such ultra-violent play, and when things go awry, Ralph finds himself trapped in the pink-hued, candy-filled world of Sugar Rush. Here he meets another video-game misfit, Vanellope Von Schweetz (Sarah Silverman), whose pixelated programming glitch makes her an outcast.
Reilly, McBrayer and Silverman all grew up as gamers, and say bringing life to their animated characters called upon the same imagination and determination gaming did when they were kids.