The low point for Brookside Flooring came two or three years ago.
The housing bubble had wrecked South Florida's home market. Construction barely existed. Companies were closing or shedding staff.
Baker's company managed to survive. But it suffered.
Now? Business has rebounded in the past few months. Sales are still down by about a third since 2008.
But when you've withstood a savage housing bust, any sustained improvement feels gratifying.
"Slowly but surely, it's coming back," Baker says. "I really can't pinpoint it. All I know is that it's getting better, and it makes me happy."
Baker sees the overall economy strengthening, too -- and for that, he credits President Barack Obama for pushing his economic agenda against sharp Republican resistance.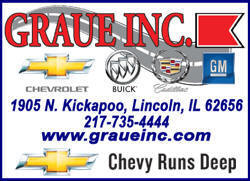 U.S. unemployment has dipped, Baker notes. Stock prices have surged more than 13 percent this year. Consumers are more confident and spending a bit more.
When more people are working, Baker says, everyone who depends on a robust economy gains.
People aren't just more apt to replace the flooring in their home or business, he says. Restaurants and clothing stores benefit. So do auto dealers, contractors and furniture shops.
"In a small town, when a large business goes out of business, the people are out of a job, but all of the small businesses are affected, too," he says. "When business is better, everybody's affected."