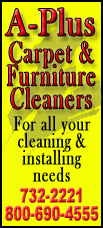 Authorities on Okinawa said the 24-year-old airman was suspected of entering an apartment and punching the 13-year-old boy before breaking a TV set and trying to escape through a third-floor window. The airman -- whose name has not been released -- fell and was taken to a military hospital.
Japan's Foreign Ministry said the government had lodged a formal complaint with U.S. Ambassador John Roos.
"Let me be absolutely clear: I am very upset -- it's an understatement to say I'm very upset -- with the reported incident in Okinawa," Roos said after meeting Japanese officials. "It is incredibly unfortunate that the purported actions of a few reflect badly on thousands of young men and women here in Japan, away from their homes, that are here for the defense of Japan."
Defense Minister Satoshi Morimoto called the incident "unforgivable."
Military-related crime is an emotional issue on Okinawa, and all U.S. troops in Japan were put under a curfew from 11 p.m. to 5 a.m. after the sailors were arrested for the alleged rape there on Oct. 16. Friday's incident is believed to have occurred at about 1 a.m.
The airman reportedly had been drinking in a bar on the building's first floor. He was being treated at a military hospital for possible broken bones and internal injuries, according to a statement by Kadena Air Base, where he is stationed.
"It is extremely regrettable when an alleged incident like this occurs," said Col. Brian McDaniel, the vice commander of Kadena's 18th Wing. "We are fully cooperating with Okinawan authorities on this investigation to ensure justice is served."