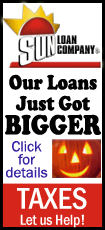 Back to the last Democratic president, who presided over a booming economy. Back to his Republican predecessor, whose policies he says GOP rival Mitt Romney would repeat. And back to 2008, when Obama ran as a champion of change who was willing to work across the political aisle.
That's how the president wants a divided, economically anxious nation to see him again now, as he makes his closing argument in the final days of his final political campaign.
"I know what real change looks like, because I fought for it," Obama told voters in Nevada on Thursday. "I've got the scars to prove it. You have, too. And after all that we've been through together, Nevada, we sure as heck can't give up now."
Of course, change is a harder sell after four years of economic woes and partisan gridlock in Washington. And polls show Obama locked in a tight contest with Romney as the presidential race nears the finale.
Obama blitzed Thursday from Wisconsin to Nevada to Colorado, where he wrapped up his day with a 10,000-person rally in Boulder.
The president acknowledged that many Americans may be "frustrated" that change hasn't come fast enough. To them, Obama offered a new definition of change that included passing the health care overhaul, bailing out the auto industry, ending the Iraq war and putting the U.S. military on a path to leave Afghanistan.
And he appealed for more time to overcome the "protectors of the status quo" that have stood in his way.
"Every time we've tried to make change, they've fought back with everything they've got," he told voters in Wisconsin. "Their strategy from the start was to engineer pure gridlock in Congress."
Obama returned to the campaign trail after a three-day hiatus to manage the federal response to Superstorm Sandy. He largely avoided overt politics during that stretch as he sought to project presidential leadership.
But Obama criticized Romney anew Thursday as he launched his closing appeal to voters.
The president cast the wealthy Romney as a protector of the rich. And he sought to discredit the Republican's attempts to claim the change mantle, saying the former businessman was simply rehashing policies that dragged the economy down during George W. Bush's tenure in office.
"Gov. Romney has been using all his talents as a salesman to dress up these very same policies," said Obama, decked out in his leather Air Force One flight jacket at a chilly outdoor rally in Green Bay.