The contested 2000 presidential election and Florida's recount fiasco ushered in a new era of voting in many parts of the country, with more than $3 billion sent to the states for new voting machines, upgrades and other voting improvements.
The most common one nowadays is the optical scanner, where voters mark ovals on a paper ballot with their picks and they're read by a machine like those used to score standardized tests. Three out of five counties now have that technology, according to a recent Caltech/MIT Voting Technology Project report.
Most of the remaining counties use touch-screen devices much like a bank ATM, where a computer records votes on a memory card.
A few counties in Idaho still have punch cards. And a small number continue to use hand-counted paper ballots, particularly in lightly populated areas such as the tiny New Hampshire hamlet of Dixville Notch, where 10 voters plan to cast their paper ballots just after midnight in Tuesday's election.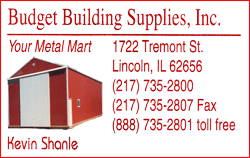 Optical scanners are used in Cuyahoga County, Ohio -- the most populous county in that critical battleground state. The county, which includes Cleveland, has about 928,000 registered voters. Cuyahoga switched from electronic touch-screen machines after the secretary of state raised questions in 2007 about security flaws with the system.
The director of the elections board, Jane Platten, is confident her system of paper ballots and optical scanners is solid.
"It's accurate and it's robust enough to handle to dynamics of Cuyahoga County," Platten said in an interview. A big upside with the system, she said, is that it creates a paper trail that can be used in case of a recount or challenge to the outcome.
It's not the voting machines that worry her. "What keeps me up at night is what's going to happen that I cannot predict," she said. "Usually it's something environmental and not system-related."
In March 2008, there was a massive ice storm on presidential primary day. In November 2011, one of her poll workers got in a fight with a voter, head-butted the voter and bit his nose. "Those are the things that keep me awake," she said.
In the nation's largest election jurisdiction, Los Angeles County, officials adopted a system that is similar to the old punch-card routine but instead uses a special ink pen to mark the ballots, which are then read with an optical scanner.