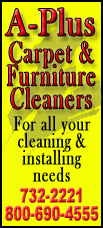 The storm, which devastated East Coast communities with power outages, flooding and snow, had already disrupted early voting in parts of Maryland, West Virginia, New Jersey and North Carolina. With less than a week to go before the general election, officials in the hardest-hit states were scrambling to ensure orderly and fair balloting in places still dark or under water.
Few expected the tight presidential contest between President Barack Obama and Mitt Romney to be affected by voting problems caused by the storm.
Communities along Lake Erie in top battleground Ohio have lost power, but election officials said early voting continued to be robust. The states crippled most by Sandy -- New York, New Jersey and Connecticut -- are largely Democratic and considered safely in Obama's camp.
But Connecticut has a competitive race to replace retiring Sen. Joe Lieberman, New York has several closely watched House contests, and all three states have other races whose outcomes could rest on voter turnout.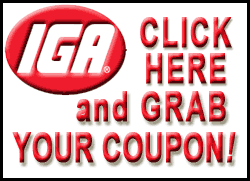 Michael McDonald, a professor of public affairs at George Mason University in Virginia who studies turnout, said a calamitous weather event right before a presidential election was unprecedented. McDonald said that in such a tight presidential race any turnout diminished by Sandy could make a difference in the overall popular vote.
"It's unlikely disruptions from Sandy would affect the outcome of the election within those states," McDonald said. "But if those voters, who are mostly Democrats, end up being subtracted from the national popular vote, you'll get a lower vote share for Obama than he would have received if those people had voted."
With every state along Sandy's destructive path using electronic voting machines, election officials were pressing local electric companies to make restoring power a priority to places that were to serve as polling places.
"We've provided lists of poll sites to local utilities, and some of the voting machines do have battery backup," New York State Board of Elections spokesman Tom Connolly said. "We are also planning to get generators to polling sites, but it's not like we have an unlimited supply of generators."
Elected leaders across the states affected by Sandy were taking different approaches to the impending vote tallies.
In hard-hit New York City, Mayor Michael Bloomberg referred all voting-related questions to the city Board of Elections. But he said recovery crews were working hard to restore electricity to schools, many of which serve as polling places. Voting should proceed smoothly in those places, he said.
"There are some where there were transformers in the basement that were damaged ... the Board of Elections will have to find alternative locations," Bloomberg said at a news conference.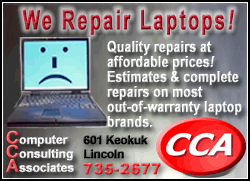 Elections spokeswoman Valerie Vazquez said officials were determining the condition of polling places around the five New York boroughs even as the storm stripped power from the agency's headquarters, forcing workers into temporary office space.
"Our trucks are loaded and ready for delivery of all voting materials and equipment once we know that sites have not been damaged," Vazquez said. Elections officials, she said, "will be working around the clock and through the weekend to make sure that all voting sites receive everything they need to be up and running on Election Day."
New Jersey Gov. Chris Christie has refused to talk about voting plans at his storm briefings, focusing on rescue and recovery efforts instead.