Atlantis emerged just before dawn from the massive Vehicle Assembly Building and, riding atop 76-wheeled platform, began the 10-mile trek to the Kennedy Space Center's main tourist stop.
About 200 workers gathered in the early morning chill to see the space shuttle out in the open for the final time. They were joined by the four astronauts who closed out the shuttle program aboard Atlantis more than a year ago.
"My opinion is it looks better vertically," said Christopher Ferguson, the astronaut who commanded Atlantis' final flight in July 2011.
"It's a short trip. It's taking a day," he added. "It traveled a lot faster in its former life. But that's OK. ... it's got a new role."
Portions of Atlantis' final launch countdown boomed over loudspeakers as the shuttle paused in front of the Vehicle Assembly Building before hitting the road. Employees gathered in front of a long white banner that read, "We Made History," and below that the single word "Atlantis." They followed the spaceship for a block or two, then scattered as the shuttle transporter revved up to its maximum 2 mph. The convoy included a dozen trucks and vans, their lights blinking.
The fact that several hundred shuttle workers are about to lose their jobs, now that Atlantis is being turned over to the visitor complex, dampened the mood. Thousands already have been laid off.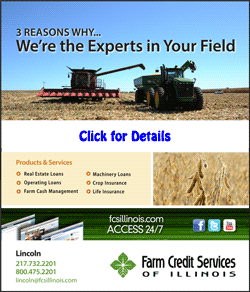 "The untold story of the last couple years, the last missions that we flew, is the work force. I mean, the contractors knew that their numbers were going to go down ... and yet they kept doing their jobs," said NASA's Angie Brewer, who was once in charge of getting Atlantis ready for flight.
Some were too upset to even show up. Friday's event marked the true end to the 30-year shuttle program.
Seeing so many members of the shuttle team "helps soften the hard edge of seeing Atlantis go off to a museum," said astronaut Rex Walheim, part of the ship's final crew.
Atlantis made its way down broad industrial avenues, most of them off-limits to the public. So the trek did not replicate the narrow, stop-and-go turns Endeavour encountered last month while navigating downtown Los Angeles.
The mastermind behind Atlantis' slow march through Kennedy was sweating bullets nonetheless.
"It's only a priceless artifact driving 9.8 miles and it weighs 164,000 pounds," said Tim Macy, director of project development and construction for Kennedy's visitor complex operator, the company Delaware North.
"Other than that, no pressure at all," Macy said, laughing. "Only the eyes of the country and the world and everybody at NASA is watching us. But we don't feel any pressure." He paused. "Of course, we feel pressure!"
The relocation of Atlantis was plotted out for months, he noted last week, and experienced shuttle workers took part.
"It's not like it's Tim and his buddies out here loading this up," Macy said. "We're using the expertise of NASA."
The roundabout loop was to take the shuttle past Kennedy's headquarters building for a midmorning ceremony and then to a still-under-design industrial park for a few hours of public viewing in the afternoon. Tourist tickets ran as high as $90 apiece for a chance to see the spaceship up close.
Crews removed 120 light poles, 23 traffic signals and 56 traffic signs in order for Atlantis to squeeze by. One high-voltage power line also had to come down. Staff trimmed back some scrub pines, but there was none of the widespread tree-axing that occurred in Los Angeles.