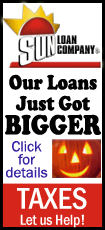 And if things have been bad for the embattled Turner, imagine what Romeo Crennel is going through.
Antonio Gates caught a 14-yard yard scoring pass from Philip Rivers on the game's opening drive to snap a streak of six straight quarters without a touchdown and the San Diego Chargers went on to a 31-13 victory Thursday night over the woeful Kansas City Chiefs.
The Chiefs committed four turnovers and lost their fifth straight game.
Turner had been heavily criticized by fans after the Chargers (4-4) blew double-digit, second-half leads in losses to New Orleans and Denver, and then lost 7-6 at Cleveland on Sunday.
At the start of halftime, some fans in one end zone unfurled a big yellow banner that read: "Mr. Spanos, please fire A.J. & Norv."
Team president Dean Spanos decided in January to bring back both Turner and general manager A.J. Smith even though the Chargers missed the playoffs for the second straight year and have only one postseason win in four seasons.
Spanos probably wasn't inclined to fire Turner during the season, although a loss to the Chiefs (1-7) would have been more than embarrassing.
"We didn't talk about it specifically, but we want to win for him every week," Rivers said. "You play for a lot of things, but we play for our coach. I think that has been evident over the years when we have struggled."
Rivers, who looked shaky during the losing streak, did his part by completing 18 of 20 passes, or 90 percent, for 220 yards and two touchdowns, with one interception. It was the sixth time in NFL history a quarterback had completed 90 percent or more of his passes, and tied Steve Young for fifth on that list.
Rivers also threw a 13-yard TD pass to Malcom Floyd early in the fourth quarter.
"It was good to play well, but more importantly, it was good to win a game. We needed a win in the worst way," Rivers said. "Game like this, wins like this can jump start us."
The Chiefs' NFL-high 29 turnovers have led to 104 points.
"Similar to what's been happening throughout the course of this year, we shoot ourselves in the foot," Crennel said. "We're in a hole and we have to fight our way out. ... It wasn't very good overall, but we're going to keep coaching and keep fighting and play our way out of it."
The Chiefs had six turnovers in a 37-20 home loss to the Chargers on Sept. 30.
"We fought hard, played hard, but at the end of the game it came down to the turnovers," said quarterback Matt Cassel, whose fumble and interception both led to a Chargers TD.
The Chiefs still haven't led in regulation this season. Their only victory came when Ryan Succop kicked the winning field goal against the Saints in overtime.