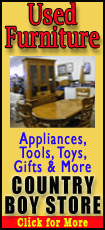 Tony Parker sank a 21-footer as time expired and the San Antonio Spurs won a thrilling rematch of the Western Conference finals, beating Oklahoma City 86-84 Thursday night. The All-Star calmly pulled up for the game-winner after losing Russell Westbrook on a screen and then shooting high over Serge Ibaka, the NBA's leading shot-blocker last season.
Under the basket, Kevin Durant stood frozen in disbelief. Conspicuously absent was Harden, who was crucial in the nail-biters like this during that Spurs series that sent the Thunder to their first NBA Finals.
Following the trade that sent the Sixth Man of the Year to Houston, and Parker's dagger made for two stunners this week for the Thunder.
And the season is just getting started.
"It was definitely odd not playing and practicing with him," Westbrook said of Harden. "But we still need to find a way to win."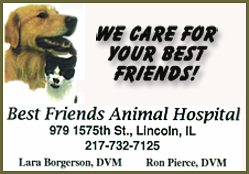 With Ibaka charging at full steam, Parker swished the last of his 14 points from the left wing before breaking into a sustained scream while his teammates mobbed him in front of the Thunder bench.
"I was like, I have to shoot fast," Parker said about eluding the outstretched arm of the 6-foot-10 Ibaka. "He was coming very fast."
Durant led all scorers with 23 points and began his sixth NBA season by becoming the second-youngest player behind LeBron James to reach 10,000 career points. Durant, however, stood silent under the basket for several seconds after Parker's shot before walking off the court.
"We lost him. We didn't get him in time, but he still made a tough shot over Serge," Thunder coach Scott Brooks said. "It's not an easy hand to shoot over."
The defending West champions broke up their Big Three by trading the NBA's Sixth Man of the Year to Houston on Saturday. Harden had 37 points and 12 assists in a brilliant debut with the Rockets on Wednesday night.
Speaking before the season opener, Brooks acknowledged Harden's performance before saying his team was moving forward.
Until Parker's game-winner, it was almost as if nothing had changed for Oklahoma City.
Tim Duncan led the Spurs with 20 points and eight rebounds. Parker also had 11 assists and hit a 3-pointer with 28.4 seconds left that tied the game at 84 and set up his buzzer-beater on the next possession.
Durant also had 14 rebounds. Russell Westbrook scored 18 points, but made a poor pass on the Thunder's final possession that gave the ball back to the Spurs with 5.9 seconds left, giving Parker plenty of time to set and release his shot.