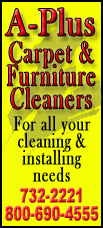 "Man," Michaels said, his voice dripping with sarcasm, "I'm sure glad Sanders is OK."
In a similar tone, Collinsworth chimed in: "It's a miracle."
Both chuckled. More guffaws and hearty mocking of Sanders came from ESPN's talking heads on a "C'mon Man!" segment a couple of days later.
Safe to say the NFL doesn't consider this a laughing matter: The league told Sanders it wants to chat about what happened in that Sunday night game against the Cincinnati Bengals. When a reporter asked Sanders this week whether he really had a cramp against the Bengals, he didn't answer directly, saying: "We're going to speak on it when we get to New York."
At least one of the Bengals, safety Chris Crocker, was hardly bothered by the tactic.
"`If you're not cheating, you're not trying,' I guess, is the old saying," Crocker said. "So if you can slow the game down, why not?"
Bengals coach Marvin Lewis didn't really want to touch the topic, other than to say he thinks "it's generally a rare occasion."
All 32 teams' general managers and head coaches were sent a memo back in September by Ray Anderson, the NFL's executive vice president of football operations, reminding them, "The Competition Committee deprecates feigning injuries, with subsequent withdrawal, to obtain a timeout without penalty. Coaches are urged to cooperate in discouraging this practice."
The league could fine coaches, players or clubs -- or it could decide to take away draft picks. No one has been punished yet for faking an injury.
According to the memo, the "Competition Committee has reviewed this issue several times, but has been reluctant to propose a specific rule, since assessing a charged timeout for every injury timeout would deprive a team of timeouts for strategic purposes. It also could encourage injured players to remain in the game at risk to themselves to avoid incurring a charged team timeout."
It's a football strategy that's been around for years, in college and the pros: A player fakes an injury, stopping the clock -- maybe it saves a timeout; maybe it slows an opponent's no-huddle offense.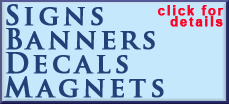 As a receiver with the Bengals in the 1980s, Collinsworth grew accustomed to seeing opposing defenses have players pretend to be hurt.
"It would almost get to where you would laugh about it. It was ridiculous," he said in a telephone interview. "Everybody on the field -- including the referees -- knew what they were doing."
There have been other such episodes this fall, including when Washington Redskins defensive lineman Kedric Golston mysteriously went down on a play against a no-huddle offense, then came back in the game. In college, Wyoming coach Dave Christensen chewed out Air Force coach Troy Calhoun -- earning a suspension and fine -- after the Falcons' backup quarterback came in and ran for the winning score in place of a starter who went down on the field, saving a timeout.