A marathon tears muscle, robs the body's store of protein and drains it of fluids. Each step over the course of 26.2 miles requires the frame to absorb a pounding equal to two or three times the runner's weight, and every one of those systems is compromised further as fatigue sets in. So why run a marathon?
Ask a dozen runners and you'll get a half-dozen different answers. Most mention the health benefits, both immediate and long-term, but every answer comes down to this: It's a way to test your limits.
To be sure, it sounds frivolous -- and worse -- to tell New Yorkers to go ahead and stage the marathon Sunday, when the limits of their resources, patience and emotions are already being tested every day and will for months to come.
There's no doubt the police and aid workers at the race would be more helpful elsewhere, rescuing those still stranded and in need of the bare necessities. Whatever fleeting inspiration it provides won't offset the suffering that lies ahead for so many. And even the part of Mayor Michael Bloomberg's decision to go ahead based on the money that flows into the city sounds wildly optimistic.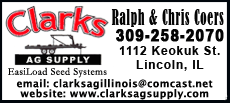 But something else he said -- "This city is a city where we have to go on" -- rings true.
Of course, it's easy to say that from the comfort of Chicago, where I live and everything is in full working order. The death and destruction Superstorm Sandy wreaked on the Northeast barely touched us, though my older son lives in lower Manhattan, where the power went out Monday night and hasn't been back on since.
His days consist of walking uptown to find a restaurant to eat, charge up his phone and get some work done. Just before night falls, he gets a sandwich to go, walks back up five flights of stairs to a cold, dark apartment and reads by candlelight. He knows firsthand how many people are facing much worse.
But when I called Thursday to ask whether the race should go on, he didn't feel strongly either way. He was sitting on a runway in Newark flying out for work. The only thing he was excited about was getting his first shower in nearly four days, in an airport lounge, and suggested instead that I call a pal who planned to run Sunday.
Giancarlo Gennarini grew up on Long Island and moved into the city three years ago. The story of how he decided to race sounds like lots of first-time marathoners. He's 29, looking to stay in shape and lost his father to cancer a few years ago. He cheered on some buddies and watched the marathon go by at a bar in Brooklyn last year.