Online court records don't list attorneys for the players charged in the complaint filed by city police on Thursday: running back Ray Graham, receiver Devin Street and defensive back Lafayette Pitts. The players were not arrested but have been mailed summonses to appear in Pittsburgh Municipal Court for a preliminary hearing on the charges Jan. 9.
Graham, of Elizabeth, N.J., is the Panthers' leading rusher with 622 yards and seven touchdowns. Street, of Bethlehem, is the team's leading receiver with 50 catches for 695 yards and four scores. Pitts, of East Pittsburgh, is also the team's top kick-returner.
It was not immediately clear if the players face team discipline for the incident or whether it will affect their availability for Saturday's nationally televised game at Notre Dame. An athletic department spokesman didn't immediately return a request for comment Friday.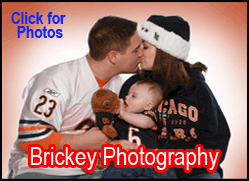 According to the complaint, Karl Olsheski, Diana Olsheski and Samantha Mitchell told police they were walking along a street in Oakland, the neighborhood where the university is located, when a group of Pitt football players walked into their path from the opposite direction about 12:30 a.m. Oct. 21.
At the time, Karl Olsheski told police he didn't want to see the players arrested, but did want police to stop the group "so they wouldn't repeat their aggressions at other pedestrians," a criminal complaint said.