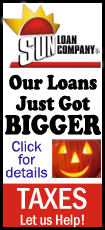 In recent news, the United States Congress has voted down a law that would require labels on all foods that contained genetically modified organisms (GMO). Sometimes people have a fear of these crops when in fact there are many ways that genetically modified organisms are helpful.

The American Medical Association agreed with the decision of the Senate by stating, "there is no scientific justification for special labeling of bioengineered foods, as a Class, and that voluntary labeling is without value unless it is accompanied by focused consumer education."

Through the Illinois 4-H Clover Project I conducted research to educate the community about the benefits of genetically modified soybeans.

Genetically modified soybeans are helpful in that they can produce a very good amount of food. The soybeans are not harmful; they are healthy for you.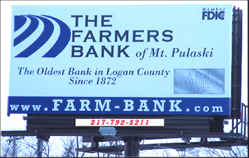 Soybeans are a form of protein therefore it helps strengthen your body. Proteins from soybeans are found in soymilk and tofu.
From the Journal of the Academy of Nutrition and Dietetics: the genetically modified organisms should have labels on the product for safety reasons.
From Biofortified: genetically modified soybeans can make you healthier and live longer.
They have tested this with humans and the outcome was outstanding. The tests showed that there was a higher rate of Omega-3 in the blood stream. Omega-3 as a source in the blood stream that flows to the heart and makes the blood flow smoother through the veins and is a lot easier on the heart therefore producing a longer lasting heart.
They can be helpful by producing a fuel named biodiesel. This product is much safer for our environment because its emissions are much less pollutant to the air. Biodiesel can help our country in a very effective way but this is all part of genetically modified soybeans.
From Energy Justice Network: Genetically modified soybeans are making our atmosphere cleaner by producing less emissions of pollution. Also it is a lot safer to burn because it doesn't have near as many toxins as regular diesel fuel.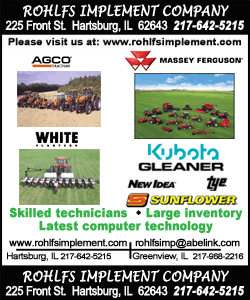 They are also helpful because they can be modified to be harvested in two certain months because of the growing period. This can benefit the farmers to a certain degree because if they want to get corn done first, then they plant beans later, or at different times.
This is saying that genetically modified soybeans are helpful not harmful to our community and to our earth, overall.
I hope soybeans will be used more in the future of our earth.
To wrap this up, the genetically modified soybeans have helped and will continue to help our country in the future. They continue to help through everyday use. Some of the things in this article included how they can help with your body. Another is by producing biodiesel which burns clean in our environment. The last is how they can be harvested in a certain month.
Troy Rawlings,
Hollanders 4H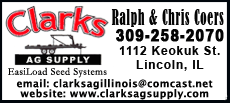 ___
Links:
Biofortified
http://www.biofortified.org/2012/09/risks/
Energy Justice Network
http://www.energyjustice.net/
[By TROY RAWLINGS]
Be sure to check out all the articles
in the Farm Outlook Fall 2012 magazine:
2012 in review

Yields: Complicated by aflatoxin

Hybrids saved us

Insurance claims in drought

Impact of drought on ag loans

Droughts: 1988 vs. 2012

Roundup: A view from all sides

How were the farmers markets affected?

Introduction: Troy Rawlings

An optimistic outlook