Industry Minister Christian Paradis said in a statement Friday evening that the review of the proposed $15.1 billion purchase has been extended by 30 days until Dec. 10.
Extensions under the Investment Canada Act are not unusual, Paradis said. It's the second time the review has been extended.
The Canadian government is in the process of studying whether the deal represents a "net benefit" to the country. The review decision is expected shed light on Canada's policy toward foreign takeovers, particularly when the foreign company is owned by the state.
Concerns have been raised by some Canadian lawmakers about a takeover by a state-owned Chinese firm. The Canadian Security Intelligence Service, Canada's spy agency, also raised a red flag on foreign investment by state-owned firms in general in its annual report this year.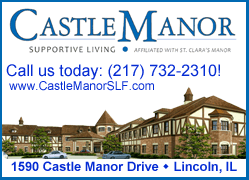 CNOOC and other big state-owned Chinese energy companies have increased purchases of oil and gas assets in the Americas as part of a global strategy to gain access to resources needed to fuel China's economy. State-owned Chinese energy companies have moved carefully since CNOOC tried seven years ago to buy Unocal but was rejected by U.S. lawmakers citing national security fears.
Canadian Prime Minister Stephen Harper's government turned down Malaysian state-owned oil firm Petronas' $5.2 billion takeover bid for Canadian gas producer Progress Energy last month. The government did not publicly explain the decision to block the deal but said a new policy framework for foreign takeovers will be released soon. Petronas has said it will resubmit another bid with the hopes it will win approval.
That decision has raised doubts about whether Canada is open to foreign investment.