Sponsored by: Investment Center

Something new in your business? Click here to submit your business press release

Chamber Corner | Main Street News | Job Hunt | Classifieds | Calendar | Illinois Lottery

FDA OKs expanded uses for Xarelto blood thinner

Send a link to a friend

[November 03, 2012] NEW YORK (AP) -- Johnson & Johnson's Xarelto received an expanded indication as the Food and Drug Administration on Friday approved the blood thinner both to treat and to reduce the risk of recurrence of deep vein thrombosis and pulmonary embolism.

Xarelto already is approved for three uses: reducing risk of blood clots in people who've had knee replacement surgery or hip replacement surgery and for reducing stroke risk in people with a common irregular heart rhythm -- atrial fibrillation -- not caused by a heart valve problem.

It's part of a new generation of blood thinners seen as big money makers by analysts and the pharmaceutical industry, and viewed by doctors and patients as possible improvements over the long-time standard, warfarin. Warfarin, sold under brands including Coumadin, is inexpensive but requires frequent blood tests to get the dosage right to prevent dangerous internal bleeding.

"Xarelto is the first oral anticlotting drug approved to treat and reduce the recurrence of blood clots since the approval of warfarin nearly 60 years ago," Richard Pazdur, director of the Office of Hematology and Oncology Products in the FDA's Center for Drug Evaluation and Research, said in a statement.

The FDA approved the drug for the new indications on a priority review timeline of six months instead of the usual 10 months.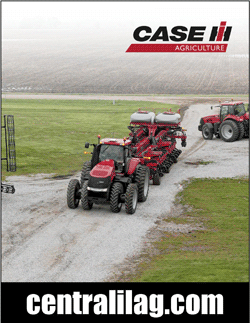 Deep vein thrombosis, or DVT, occurs when blood clots form in one of the large, deep veins, usually in the legs. Pulmonary embolism most commonly occurs when part or all of a DVT dislodges and travels to the lung, via the heart, where it can partially or completely block a branch of the pulmonary artery. According to the FDA, each year up to 900,000 Americans experience a DVT or PE, resulting in up to 300,000 deaths.

Johnson & Johnson of New Brunswick, N.J., markets Xarelto, which has the chemical name rivaroxaban, jointly with Bayer Healthcare.

Johnson & Johnson shares rose 36 cents to $71.26 in after-hours trading. The stock ended the regular session down 60 cents at $70.90 amid a broad market decline.
Copyright 2012 The Associated Press. All rights reserved. This material may not be published, broadcast, rewritten or redistributed.

---
News | Sports | Business | Rural Review | Teaching & Learning | Home and Family | Tourism | Obituaries
Community | Perspectives | Law & Courts | Leisure Time | Spiritual Life | Health & Fitness | Teen Scene
Calendar | Letters to the Editor