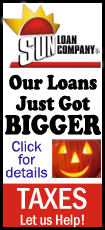 The worries have emerged following Superstorm Sandy, which has disrupted the flow of fuel and electricity throughout the Northeast.
US Airways, United Airlines, American Airlines and Southwest Airlines are among the carriers loading more fuel on New York-bound flights. This ensures they have enough fuel to leave the New York region.
Operations at the region's three main airports are "still very much in flux," said Todd Lehmacher, a spokesman with US Airways Group Inc.
However, The Port Authority of New York and New Jersey, which operates the airports, said that despite the airlines' actions, there is "an adequate supply."
"We have, and are receiving, fuel," said authority spokesman Pasquale DiFulco. "We're in good shape."
New York's airports were closed for several days following Sandy and more than 20,000 flights across the Northeast were canceled. By Thursday morning, all major airports in the region had re-opened. The fuel worries do not appear to be crimping flight schedules.
In fact, airlines said they are adding extra fuel to avoid further cancellations.
The actions are to "minimize the likelihood that there will be any fuel-related customer disruptions," said Victoria Day, spokeswoman for Airlines for America, the industry's U.S. trade group.
Bringing extra fuel on planes is not ideal. Jet fuel is the airlines' single largest operating expense. For every few gallons of extra fuel, a plane must carry one additional gallon just to fly the added weight. Airlines typically try to put just enough fuel on their planes to reach a destination, plus a 45-minute emergency reserve.
While cross-country and international flights are already fully loaded, short flights of an hour or two usually have extra room in the tanks. Airlines are using that space on New York-bound flights to carry extra fuel, which can be used to get the planes back out of the region. Most planes would still have to top-off while on the ground in New York.
Ray Neidl, an airline analyst with the Maxim Group, called the decision "a wise move" that would have "minimal effect on profitability." There is a large added expense of carrying all the extra fuel in, but compared to the overall cost of the operation, he said it is marginal.