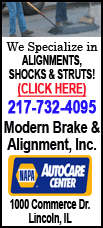 The center's board of directors said Friday that Murray will take over in January, succeeding public-opinion expert Andrew Kohut.
Kohut will stay on as founding director and will provide counsel on political polling and global attitudes research.
The Pew Research Center is a Washington-based subsidiary of The Pew Charitable Trusts. It conducts public opinion polling, demographic research and performs other work to inform the public, the press and policymakers. It does not take a position on policy issues.
Murray is an award-winning journalist with more than three decades of experience covering politics and economics. Murray has served in numerous roles at The Wall Street Journal, including Washington bureau chief, and currently oversees the newspaper's websites. He is also the author of three books.