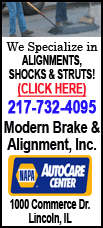 The units rose 6.4 percent to close at $22.35 Friday. Delek Logistics is a limited partnership formed by Delek U.S. Holdings Inc. to own crude oil and refined products logistics assets in southeastern U.S.
The Brentwood, Tenn.-based company sold 8 million common units for $21 each in its initial public offering. That was at the top end of its projected price range of $19 to $21.
The offering's underwriters, BofA Merrill Lynch, Barclays, Goldman, Sachs & Co. and Wells Fargo Securities, also were granted the option to buy up to an additional 1.2 million common units at the same price to cover possible over-allotments.
The offering is expected to close on or about Wednesday. When the offering closes, the public will own a 32.7 percent limited partner interest in Delek Logistics, or a 37.6 percent limited partner interest if the underwriters exercise their option in full.