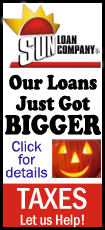 The detainees included three Economy Ministry officials, the deputy chairman of the French-owned Romanian Development Bank, and the chairman of a state fund that offers banks guarantees in exchange for business loans.
The officials have been suspended, pending an inquiry, and prosecutors have asked the Bucharest Court to rule later Friday that 32 of the detainees be held under arrest for one month.
On Thursday, prosecutors raided about 50 homes and offices in Bucharest, Giurgiu and Calarasi in the case and questioned about 100 people.
Anti-organized crime prosecutors say that from 2010 to 2012, two people organized a scam that involved bank employees. They allegedly managed to fraudulently obtain 40 bank loans for fictitious businesses from 16 branches of the Romanian Development Bank and Romania's state-owned CEC savings bank that were underwritten by the state fund for small and medium-sized businesses.