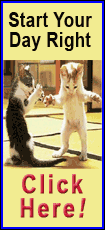 Oil closed Friday at its lowest point in almost four months. Two Northeast refineries with the capacity to refine almost 310,000 barrels of oil a day remained shut. Demand for gasoline and diesel has been curtailed in the storm-stricken Northeast. All that suggests that the nation's ample supply won't be dwindling anytime soon.
Benchmark crude fell $2.23, or 2.2 percent, to close at $84.86 -- its lowest level since July 10. It had gained 81 cents over the previous four days.
Philadelphia Energy Solutions says its Philadelphia refinery complex, the largest in the Northeast, has been restarted. Other refineries in the path of the storm are back to normal. But the delivery of fuel throughout the New York area continues to be stifled by the severe damage and power outages left in the wake of the storm.
"Even if there is demand we can't get it where it needs to go," Energy analyst Phil Flynn said.
The concerns overshadowed a better-than-expected report on the labor market in October.
The Labor Department said Thursday that employers added 171,000 jobs last month and that hiring in August and September was better than first reported. That suggests the slow economic recovery remains on track.
Flynn said the stronger jobs numbers also drove the value of the U.S. dollar higher. That tends to make investments like oil and other commodities less attractive.