One sinkhole had swallowed a red truck whose bed stuck up at a 45-degree angle, two tires resting on the road. A house was washed into the middle of Route 35, the main road through the island.
Messner and his daughter rode out the storm at their home in Ortley Beach. They and their dog walked over a bridge Wednesday, carrying a few bags. A friend greeted them on the other side.
They had planned to evacuate, but it took longer than they expected to board up their house, and they thought the bridge was closed.
"It was like being at ground zero -- the wind, the rain," Messner said. "At one point a patrolman told us the dunes breached, and within minutes we had 10 feet of water in front of our house," he said.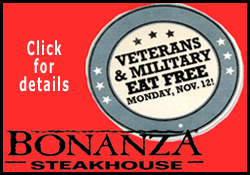 In Brick Township, on the northern edge of the island, fire or water destroyed more than 50 homes, officials said. As many as 27 natural gas fires burned there Wednesday afternoon, Police Chief Neils R. Bergquist said.
There hasn't been looting in Seaside Heights, but a group of people who stayed on the island during the storm broke into a deli because they had no other food, Boyd said.
"Sandy destroyed Seaside -- our second home," said "Jersey Shore" cast member Nicole "Snooki" Polizzi in a statement to MTV News. "It's devastating to see our boardwalk and favorite spots ruined. My prayers go out to everyone affected by the storm."
Messner said a telephone pole and tree nearly landed on his house. He and his daughter rode out the storm on the second floor and, somehow, their house sustained little water damage.
He was shocked by what he saw walking to the bridge and over.
"You can't even imagine," he said.