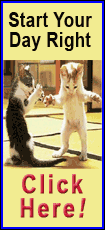 California's 2nd District Court of Appeal ruled last month that Howard K. Stern could not be retried without violating the Fifth Amendment protection against double jeopardy. Attorneys in the office of District Attorney Steve Cooley filed a 19-page motion for rehearing that contends the court misinterpreted the law.
The court said a trial judge erred in dismissing conspiracy convictions against Stern and Smith's psychiatrist, Dr. Khristine Eroshevich, in a case that partially revolved around obtaining prescription drugs for the celebrity model under false names. The defendants were not charged with causing her death.
Superior Court Judge Robert Perry found it was not unusual in the celebrity world Smith inhabited for fake names to be used to protect privacy. The appellate court sent the case back to Perry but gave no guidance on what the judge should do next.