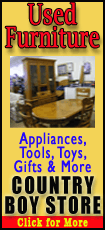 "There's no network saying, 'Oh, Betty, I'm not sure viewers will like that character if she picks that banana up,'" the Emmy-winning actress turned director said. Mention that the character enjoys fruit, she said, and the network comeback may be, "But what does a banana symbolize?"
The independence Thomas enjoyed making "Audrey" for the WIGS YouTube channel came with its own challenges, including limited resources for the half-dozen episodes that are seven to eight minutes long.
"You get whoever you can force to work for no money," she said. She had the advantage of cajoling previous collaborators including Gary Cole, whom Thomas directed in the big-screen "The Brady Bunch Movie" (1995).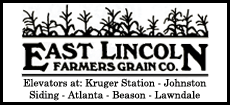 "Audrey," about a woman whose great passion in life is food, also allowed for the discovery of relative newcomers Kim Shaw, who plays Audrey, and screenwriter Leah Rachel. New episodes debut Monday and Friday through Nov. 16.
Shaw "is so spectacular in the piece. She came out of nowhere for me but really works in ways I couldn't have imagined," Thomas said. Rachel is "such a hip girl, with a voice I never heard before, certainly a voice I've never been able to direct before, a young, free voice."
Thomas, who won an Emmy for "Hill Street Blues" before turning to directing -- with the 1997 Howard Stern film "Private Parts" among her credits -- is equally enthused about the veterans behind WIGS.
Launched last March, WIGS is the brainchild of filmmakers Jon Avnet ("Black Swan," "Fried Green Tomatoes") and Rodrigo Garcia ("Albert Nobbs," TV's "In Treatment"). WIGS is an acronym for the channel's tagline, "Where it gets interesting."