Bush ends his memo saying, "I will, of course, report on Ranger's fight against obesity. Right now he looks like a blimp, a nice friendly appealing blimp, but a blimp."
That memo, along with countless anecdotes and more than 200 pictures are featured in Dallas author Jennifer Boswell Pickens' new book, "Pets at the White House," which gives readers a glimpse of what life is like at 1600 Pennsylvania Ave. for pets, and what those pets have meant to their famous owners.
"I think they all would agree 100 percent that they got a lot of comfort from their pets," Pickens said.
The coffee-table book devotes a chapter to each administration's pets from Kennedy to Obama. And an introduction gives an overview of the animals that were part of first families prior to 1961, which Pickens notes includes the array of pets cared for by Calvin Coolidge and his family, including Rebecca the raccoon, who walked on a leash.
"They became such known pet lovers that if you no longer wanted your pet you could just ship it to the White House and they were known to keep it," Pickens said.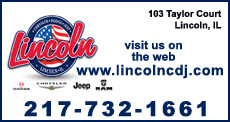 Photographs include first daughter Caroline Kennedy perched on her pony Macaroni on the White House's South Lawn to the elder Bush walking across the same lawn with brown-and-white-springer spaniel Millie as her puppies trail behind them.
She also gives readers an array of anecdotes about first pets. She writes that Franklin D. Roosevelt's Scottish terrier Fala traveled with him, attended galas with world leaders and even contributed to the war effort by giving up toys for a scrap rubber collection campaign.
When the Kennedys were given a dog by Soviet leader Nikita Khrushchev, the dog named Pushinka -- Russian for "fluffy" -- underwent tests at Walter Reed Army Medical Center to rule out everything from listening devices to bombs.
One of Millie's puppies, Spot, was a resident of the White House twice. After being born there, she went to live in Texas with George W. Bush and Laura Bush before returning when he was elected to the White House.
Former first lady Barbara Bush writes in the foreword, "Not only are these animals important to each first family, but, as George points out, when you have the toughest job in the world, there is nothing like the unconditional love of a dog."
Or a cat. Amy Carter, who was 9 when her father became president, says in the book, "Misty, my cat, was one of my best friends and she really turned the White House into a home."
Not long before her death last year, Betty Ford commented for the book that the family's golden retriever Liberty was her husband's "favorite advisor."