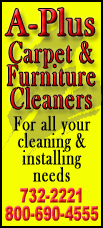 "We spend a year on this. We don't eat what we want. We don't drink what we want. And we're on the streets for hours. We live for this marathon," she said, "but we understand."
Mayor Michael Bloomberg reversed himself Friday and yielded to mounting criticism that this was no time to run the New York City Marathon: runners were ready but weary residents were still recovering from a monster storm named Sandy.
And just like that, the race was scrapped.
Bloomberg, who as late as Friday afternoon insisted the world's largest marathon should go on as scheduled Sunday, changed course shortly afterward amid intensifying opposition from the city comptroller, the Manhattan borough president and sanitation workers unhappy they had volunteered to help storm victims but were assigned to the race instead. The mayor said he would not want "a cloud to hang over the race or its participants."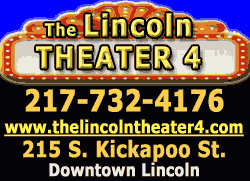 "I'm shocked," said Clausen, who is from Munich. "Not at the situation, but at how short this decision is (in) coming."
Like Clausen, many of the runners understood the rationale behind the decision. The death toll in the city stood at 41 and thousands of people were shivering without electricity, making many New Yorkers recoil at the idea of police officers protecting a foot race and evicting storm victims from hotels to make way for runners.
But the suddenness of it all forced runners to deal with an unexpected twist: What to do with no race.
Nearly 40,000 athletes -- well over half from out of town -- were expected at the Staten Island start line on Sunday. Their entry fees were paid. Their airline tickets were purchased. Their friends and family had hotel rooms. And all week the race was a go -- even after Sandy came ashore Monday and ripped up everything in its path.
"I understand why it cannot be held under the current circumstances," Meb Keflezighi, the 2009 men's champion and 2004 Olympic silver medalist, said in a statement. "Any inconveniences the cancellation causes me or the thousands of runners who trained and traveled for this race pales in comparison to the challenges faced by people in NYC and its vicinity."
The cancellation means there won't be another NYC Marathon until next year.
"We cannot allow a controversy over an athletic event -- even one as meaningful as this -- to distract attention away from all the critically important work that is being done to recover from the storm and get our city back on track," Bloomberg said.
The nationally televised marathon had been held annually since 1970, including 2001, about two months after the 9/11 terrorist attacks.
The 26.2-mile race had been scheduled to start in Staten Island, one of the storm's hardest-hit places, and wind through all of the city's five boroughs with 2 million spectators usually lining the route.
In Staten Island, Cynthia Spinner said, "Thank God, thank God," when she heard the marathon was canceled.
"More for our people in New York," she said. "They shouldn't take their police or ambulance services off of what they're doing now to go for the marathon. People need homes. They're in hotels; they need everything right now."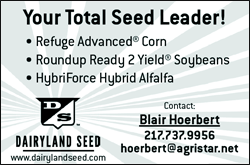 Across the metro area Friday, the recovery made slow progress. Companies turned the lights back on, and many employees returned to their desks. Many major retailers also reopened.
But patience was wearing thin among New Yorkers who had been without power for most of the week.
Gov. Andrew Cuomo told utilities to step up power repair work or risk losing business in the state. And officials said the cost of the storm could exceed $18 billion in New York alone.
From storm-scarred New Jersey to parts of Connecticut, a widespread lack of gasoline frustrated people who were just trying to get to work or pick up a load of groceries.
Lines of cars, and in many places queues of people on foot carrying bright red jerry cans, waited for hours for precious fuel. And those were the lucky ones. Other customers gave up after finding only closed stations or dry pumps marked with yellow tape or "No Gas" signs.