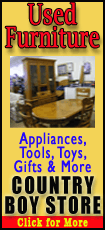 As opposition leader Tony Abbott sat stony-faced and silent, she ran down a list of comments he had made. She complained he once questioned whether it was a bad thing that men had more power than women in Australian society, and that he had described abortion as "the easy way out." He once stood beside protesters carrying banners that said "ditch the witch."
Gillard, who lives with a common-law partner, said she also was offended when Abbott once suggested she should "politically speaking, make an honest woman of herself" by taking the country's carbon tax to voters.
Given those comments, she said, it was too much when Abbott tried to oust House of Representatives Speaker Peter Slipper over crude and sexist terms Slipper made in text messages.
"I will not be lectured about sexism and misogyny by this man. I will not," Gillard said. "And the government will not be lectured about sexism and misogyny by this man. Not now, not ever."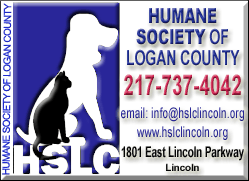 It was a convincing blow against Abbott, who has had trouble appealing to women voters. Gillard's 15-minute onslaught on Oct. 9 quickly became an international Internet sensation, and pleased many women who thought Australia's first woman prime minister had long been too quiet on the issue of sexism.
Voters are increasingly favoring her over Abbott, and the popularity of her center-left Labor Party has risen from recent record lows. But the party remains well below the 38 percent support that saw it scrape through elections to form a fragile minority government in 2010, and analysts doubt that her newfound fire will turn around Labor's prospects.
"Every now and again, a prime minister has a great moment in the Parliament when they absolutely demolish their opponent, and she had one of those," said Nick Economou, a political scientist at Monash University.
"What's been interesting about Gillard is it's taken her such a long time to get to the point where she suddenly looks like a leader," he added.
Abbott later dismissed the criticisms as part of a smear campaign.
"The Australian people are sick and tired of the kind of personal attacks that we see again and again from the prime minister and her senior ministers," Abbott told reporters.
"I'll leave the personal attacks and the cheap grubby smears to the Labor Party," he said.
A poll by Sydney market researcher Newspoll, published in The Australian newspaper on Tuesday, found that more than three in four respondents (78 percent) said Gillard's response to the sexism issue had been "about right," including 83 percent of women and 72 percent of men. Only 16 percent accused her of overreacting, while 5 percent said she had underreacted.
Voters were more divided over whether Abbott truly had behaved in a sexist way toward Gillard recently: Most Labor Party supporters said he had; most backers of Abbott's conservative coalition said he hadn't.
The poll was based on a random telephone survey of 1,218 voters nationwide on the preceding weekend. It had a 3 percentage point margin of error.
Newspoll CEO Martin O'Shannessy said he does not expect Gillard's speech to have a lasting impact on the political landscape.
"It may have had some impact, but my sense is that it's been a very divisive influence and only entrenched the views of people on both sides," O'Shannessy said.
Economou expects Abbott's coalition will win the next election convincingly, but blames Abbott's poor strategies for allowing Labor back in the game.