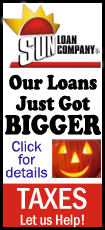 State officials say they're concerned about elderly or ill people who may be trapped by snow and fallen trees in the rough terrain of two counties, Barbour and Randolph, in the state's north.
Officials say about 20 percent of the two counties remain cut off from the outside world.
Two Blackhawk helicopters will be flying over the area Friday to better assess the damage and determine how many people remain trapped by downed trees and power lines.
State officials have declared six deaths linked to the storm