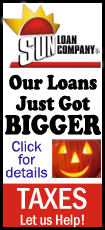 "I just kind of bought into the whole thing," Scott said remorsefully as he headed for a haircut along Philadelphia's affluent Main Line. He said he feels demonized by Democrats as a successful business owner and wonders why Obama considers him one of the wealthy who needs to contribute more in taxes. "I don't feel wealthy," he said.
In the campaign's final days, Romney is making a concerted push into Pennsylvania, aided by outside political groups spending millions in last-minute ads to help erode Obama's support in 2008, when he won it by more than 10 percentage points. Polling shows Obama holding on to a 4 or 5 percentage point lead over Romney, but Romney has been gaining ground.
The incursion raises the question: Can Pennsylvania help Romney win the election, or is the state once again teasing a Republican presidential candidate only to see him fail??
For Romney, still flush with campaign money, a foray into Pennsylvania is not folly. He has spent massive amounts of time and money in neighboring Ohio only to see Obama maintain a slight and stubborn polling lead. Without Ohio, Romney needs Pennsylvania in his column.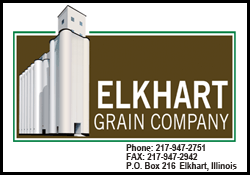 Unlike states with early voting, 95 percent of the Pennsylvania votes are expected to be cast on Election Day, justifying a late attempt to sway the outcome. Romney aides argue that Obama is doing worse in the voter-rich Philadelphia suburbs than he did in 2008 and that Romney is doing better than recent Republicans have, and that he can build on the growing GOP strength in the western part of the state.
What's more, Pennsylvania has not been saturated with political advertising, giving Romney and his supporting groups an opportunity to sway last-minute voters with a barrage of ads. Obama is not ignoring the state, and now is buying commercial time in the state as well. He's also sending his most formidable weapon, former President Bill Clinton, to the state Monday to campaign in Pittsburgh, Scranton and in the Philadelphia area.
"Why not?" says Franklin & Marshall College political scientist Terry Madonna, summing up Romney's reasoning for taking a chance with Pennsylvania.
"When they look across the border and see Pennsylvania, which was a 7-, 8- , 9-point state for Obama before the first debate, is now a 4-, 5-point Obama state," he said. "All things being equal, why not hedge their bets?"
Still, the state has been elusive for the GOP. Registered Democrats outnumber Republicans 4-3 in the state. Despite trying, no Republican presidential candidate has won the state since 1988. The closest was in 2004, when President George W. Bush came up 2.5 percentage points short of John Kerry. For Romney to win, Obama would have to do worse than Kerry and Romney would have to do better than Bush.
"Every four years we go through this with Republicans saying that they're going to play in Pennsylvania," Obama deputy campaign manager Stephanie Cutter said. "It's a sign that he can't quite figure out his path to 270 electoral votes, so he's sending out lifelines."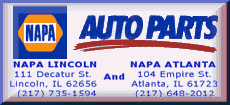 Romney's entry into Pennsylvania comes in the immediate aftermath of Superstorm Sandy, which devastated neighboring New Jersey. The state's southeast has a special relationship with New Jersey, where many of its residents vacation and where New Jersey Gov. Chris Christie is as well-known as Pennsylvania Gov. Tom Corbett, if not better known.
Obama's tour with Christie to survey the storm's damage this week and Christie's compliments for Obama's response are bound to be noticed in some parts of the state.
"The president performs, he's on the ground, he's getting praise by one of the nation's leading Republicans and early supporters of Gov. Romney," Madonna said. "It's certainly helpful. We don't know how helpful."