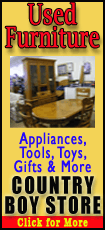 Delta Air Lines and Verizon were the first two major companies to state the obvious, saying Friday that they will lose money because of the storm.
Delta had to cancel thousands of flights, while Verizon had cell towers blown out of commission and its offices flooded. Early estimates say Superstorm Sandy may have caused up to $50 billion in economic damages, after shutting down the country's largest transportation system and knocking out power for millions of homes and businesses.
As companies turn the lights back on and employees return to their desks, experts say more companies will follow Delta and Verizon in the coming weeks as they tally up the storm's costs.
"We know trees are down, power is out and houses have been swept away," said Dan Greenhaus, chief global strategist at the brokerage BTIG in New York. "But it's going to take a lot of time to assess the damage. This could be a story well into the first few months of next year."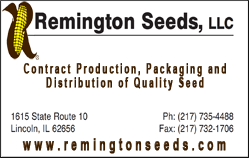 Transportation around New York City slowed to a crawl in the days before the storm hit. Airlines stopped using the region's airports, causing a chain-reaction of cancellations in other cities across the country. More than 20,000 flights were cancelled according to FlightStats.
Atlanta-based Delta Air Lines Inc. said Friday it lost $45 million in sales from canceling more than 3,500 flights in the final days of October.
Verizon Communications Inc. is still working to restore services for many of its customers and warned that Sandy could put a "significant" hit on its results. The New York-based company, however, cautioned that it's not yet possible to put a specific dollar figure on the costs.
Some companies such as Lowe's Cos. and Home Depot Inc. could see sales pick up as people load up on generators and other supplies needed for rebuilding.
In Brooklyn, customers have crowded into Leopoldi's True Value Hardware on a bustling stretch of Fifth Avenue. "Business has tripled," said Joe Leopoldi, the store's owner. But it's not the kind of business he's happy about.
People have started making the trip to his store from nearby Red Hook, a neighborhood ravaged by floodwaters, where many homes and businesses remain without power. These new customers are buying candles, air mattresses and camping stoves. Leopoldi said he's now out of gas barbecue grills and has sold six chain saws to customers needing to cut up downed trees.
"That's more chain saws than we normally sell in a year," he said. "This isn't a typical hardware week."