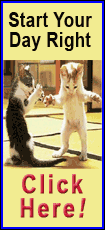 New hiring reports or a new jobless rate. Spending totals or early vote totals. Percentage points and rhetorical points. Frequency of stops or size of crowds. In a game of metrics, each camp is looking for that last measure that will separate them at the finish line.
After holding mostly small and mid-size rallies for much of the campaign, Obama's team is planning a series of larger events this weekend aimed at drawing big crowds in battleground states. Still, the campaign isn't expecting to draw the massive audiences Obama had in the closing days of the 2008 race, when his rallies drew more than 50,000.
Obama's closing weekend also includes two joint events with former President Bill Clinton: a rally Saturday night in Virginia and an event Sunday in New Hampshire. The two presidents had planned to campaign together across three states earlier this week, but that trip was called off because of Superstorm Sandy. And, of course, there is always Ohio, the top battleground of them all.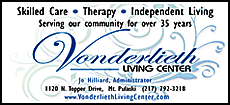 In a whiff of 2008 nostalgia, some of Obama's traveling companions from his campaign four years ago were planning to join him on the road for the final days of his last campaign. Among them are Robert Gibbs, who served as Obama's first White House press secretary, and Reggie Love, Obama's former personal aide who left the White House earlier this year.
Not to be outdone, Romney hosted a massive rally Friday night in West Chester, Ohio, drawing more than 10,000 people to the Cincinnati area for an event that featured rock stars, sports celebrities and dozens of Republican officials. It was a high-energy event on a cold night designed to kick off his own sprint to the finish.
Romney arrived in New Hampshire close to midnight on Friday after an 18-hour day on the campaign trail that took him from Virginia to Wisconsin to Ohio. He was attending a morning rally on the New Hampshire seacoast before making an afternoon appearance in Iowa, and two more in Colorado. He shifted an original plan to campaign in Nevada on Sunday in favor of a schedule likely to bring him back to Iowa, Ohio, Pennsylvania and Virginia.
Aides stress that his schedule is fluid and may change with little notice as they evaluate where his time is best spent.
On Saturday, Obama's first stop was in Mentor, Ohio, then he was campaigning in Milwaukee and Dubuque, Iowa, and ending the day in Bristow, Va. On Sunday, he was taking his campaign to New Hampshire, Florida, Colorado and, yes, Ohio.
Polling shows the race remains a toss-up heading into the final days. But Romney still has the tougher path; he must win more of the nine most-contested states to reach 270 electoral votes: Ohio, Florida, Virginia, North Carolina, Colorado, Nevada, Wisconsin, Iowa and New Hampshire.