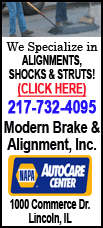 New Jersey's Jon Bon Jovi gave extra meaning to "Who Says You Can't Go Home." Billy Joel worked in a reference to Staten Island, the decimated New York City borough. The hourlong event, hosted by Matt Lauer, was heavy on stars and lyrics identified with New Jersey and the New York metropolitan area, which took the brunt of this week's deadly storm. The telethon was a mix of music, storm footage and calls for donations from Jon Stewart, Tina Fey, Whoopi Goldberg and others.
The mood was somber but hopeful, from Christina Aguilera's "Beautiful" to Bon Jovi's "Livin' on a Prayer" and a tearful Mary J. Blige's "The Living Proof," her ballad of resilience with the timely declaration that "the worst is over/I can start living now." Joel rocked out with "Miami 2017 (Seen the Lights Go Out on Broadway)," a song born from crisis, New York City's near bankruptcy in the 1970s, while Jimmy Fallon endured a faulty microphone and gamely led an all-star performance of the Drifters' "Under the Boardwalk" that featured Joel, Bruce Springsteen and Steven Tyler. The Aerosmith frontman then sat behind a piano and gave his all on a strained but deeply emotional "Dream On." Sting was equally passionate during an acoustic, muscular version of The Police hit "Message In a Bottle" and its promise to "send an SOS to the world."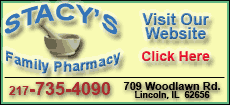 The show ended, as it only could, with Springsteen and the E Street Band, tearing into "Land Of Hope and Dreams."
"God bless New York," Springsteen, New Jersey's ageless native son, said in conclusion. "God bless the Jersey shore."
The stable of NBC Universal networks, including USA, CNBC, MSNBC, E! Entertainment, The Weather Channel and Bravo, aired the concert live from the NBC studios in Rockefeller Center in midtown Manhattan, several blocks north of where the city went days without power. Millions of people for whom the benefit was organized couldn't watch the event because they had no electricity.