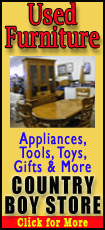 Today's highlight in history:
On Nov. 2, 1962, President John F. Kennedy delivered a brief statement to the nation in which he said that aerial photographs had confirmed that Soviet missile bases in Cuba were being dismantled, and that "progress is now being made toward the restoration of peace in the Caribbean."
On this date:
In 1783, Gen. George Washington issued his Farewell Orders to the Armies of the United States near Princeton, N.J.
In 1795, the 11th president of the United States, James Knox Polk, was born in Mecklenburg County, N.C.
In 1865, the 29th president of the United States, Warren Gamaliel Harding, was born near Marion, Ohio.
In 1889, North Dakota and South Dakota became the 39th and 40th states.
In 1917, British Foreign Secretary Arthur Balfour issued a declaration expressing support for a "national home" for the Jews in Palestine.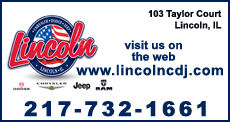 In 1936, the British Broadcasting Corp. inaugurated "high-definition" television service from Alexandra Palace in London.
In 1947, Howard Hughes piloted his huge wooden flying boat, the Hughes H-4 Hercules (derisively dubbed the "Spruce Goose" by detractors), on its only flight, which lasted about a minute over Long Beach Harbor in California.
In 1948, President Harry S. Truman surprised the experts by winning a narrow upset over Republican challenger Thomas E. Dewey.
In 1959, former game show contestant Charles Van Doren admitted to a House subcommittee that he'd been given questions and answers in advance when he appeared on NBC's "Twenty-One."
In 1963, South Vietnamese President Ngo Dihn Diem (noh ding ZEE'-em) was assassinated in a military coup.
In 1979, black militant JoAnne Chesimard escaped from a New Jersey prison, where she'd been serving a life sentence for the 1973 slaying of New Jersey state trooper Werner Foerster. (Chesimard, who took the name Assata Shakur, is believed to be living in Cuba.)
In 1992, movie producer Hal Roach died in Los Angeles at age 100.
Ten years ago: President George W. Bush called Iraqi leader Saddam Hussein a "dangerous man" with links to terrorist networks, and said that U.N. inspections for weapons of mass destruction were critical.