"It's particularly hard for me, because I'm not the most patient individual in the world," Bryant said. "But you have to be. You have to be. You have to stay persistent. You have to stay committed to what you're doing, and just keep on trucking."
So far this season, the Lakers have been a mighty 16-wheeler broken down on the side of the interstate -- while their Staples Center co-tenants are cruising down the road.
Chris Paul had 18 points and 15 assists, Jamal Crawford scored 21 points and the Clippers beat the winless Lakers 105-95 Friday night.
Bryant scored 40 points and Dwight Howard had 13 points and eight rebounds while battling constant foul trouble for the Lakers, who are 0-3 for just the fourth time in franchise history. Steve Nash sat out with a bruised left leg for the Lakers, who have followed up their 0-8 preseason with three losses in four days.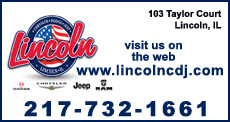 "We need a win, obviously," Lakers coach Mike Brown said. "I'm not trying to fool anyone here. That's part of the reason Kobe played the minutes he played, which is too many."
Bryant logged 43 minutes on his bruised foot, which "felt like it's about to fall off," he said.
"We're not supposed to coast and assume things are going to fix themselves," Bryant said. "You've got to push at it. We've just got to keep working on what we do."
The Clippers are no strangers to franchise turmoil, yet they coolly snapped a nine-game "road" losing streak against the Lakers dating to April 12, 2007. Blake Griffin scored 15 points before fouling out and Caron Butler had 14 for the Clippers, who pulled away steadily in the second half.
Just don't try to tell the Clippers that they're the new kings of L.A.
"I think it's the second game of the year, and you've got two teams here that just got together," Clippers coach Vinny Del Negro said. "It's too early to tell anything yet, other than we have to keep getting better."
While the Clippers celebrated, the pro-Lakers crowd reacted to another loss with angry shouts piercing the silence, much of it profane criticism of Brown and his new Princeton-based offense.
Bryant attempted to put the Lakers on his shoulders in the second half, scoring 26 points out of sets that resembled the Lakers' old offenses, but the Clippers stayed comfortably ahead with big second halves from Paul and Griffin.
"We're getting better as a team," Griffin said. "It's a great win for us, because they're a great team and they're in our division. I think the biggest difference in these games now ... is when we used to run out that tunnel for the starting lineups, nobody used to boo us. They didn't really care. And now they throw heat a little bit. So I think that says a lot about where we're at."