In Dunlap's eyes that only comes about through conditioning, which meant running players continually through three- and four-hour practice sessions. He figured there was no way he could run full-court traps at opponents if his players weren't in shape.
So he ran them. And ran them. And ran them some more.
Sure, there was some grumbling along the way.
But when owner Michael Jordan sensed Dunlap was getting some resistance from players, he pulled them aside and reminded them that he backs Dunlap's no-nonsense philosophy all of the way.
Jordan talked about building a "winning culture" in Charlotte and believes Dunlap is the right man to carry out that mission.
"His energy level and his passion are as strong as mine," Jordan said Thursday. "I think he presents an attitude that you buy in or you're not a part of it. If you want to be here, be here. If you don't want to be here, then we don't want to put you here. That's just the way we are right now."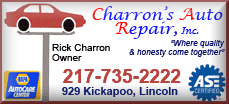 Walker said players have gotten the message and they believe in what Dunlap is preaching.
"Guys are really, really buying in and that's all it takes," Walker said. "It's about sacrifice. It's about buying into what your leader is preaching. It showed tonight. We made some huge stops at the end of the game."
Along the way they also stopped a losing streak before it became a distraction.
"Now that it's over, we don't ever want to get to that point again," Walker said.