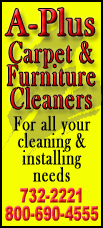 At that moment, it would've been easy to agree with Dwyane Wade and others, that this wasn't the time to be playing games.
By tipoff, Anthony and the Knicks knew otherwise.
Fans had filled the place, when even the players weren't sure how many of them would show up.
"It gave us some more energy," Anthony said. "When we first went out there, the crowd, it wasn't crowded. As we started warming up, we seen the crowd started getting packed and packed. Just for all the fans to come out and still support this game tonight in the wake of everything that's been happening, that just goes to show you and tell you a lot about this city."
Anthony thanked them for coming, then had 30 points and 10 rebounds as the Knicks gave suffering New Yorkers something to cheer with a 104-84 victory over the Miami Heat in their storm-delayed season opener Friday night.
"Over the last couple of days, we didn't even know if this game was going to be played. Then before the game we look up and they say they canceled the Marathon, so it was like, we have to go out there and play," Anthony said. "So today was something to give New York a couple hours of some peace. Come to the game, support us. We gave them a good show out there tonight, that's the least that we can do."
In the first sporting event in New York since Superstorm Sandy, the Knicks dominated a game the Heat players weren't sure should even be played with the region still so devastated. But the Knicks hoped they could provide a distraction for a few hours, and fans who were able to watch surely loved what they saw from a team that could barely compete with Miami last season.
"I think this win meant a lot for us, for the city, fans, you know, just everybody in New York," guard Raymond Felton said. "This was a big win, so I'm happy we got it."
Steve Novak, a non-factor against the Heat in last season's playoffs, added 17 points off the bench and Felton had 14 points and nine assists to begin his second stint with the Knicks.
LeBron James scored 23 points for the Heat, so impressive in a season-opening victory over Boston on Tuesday but never really in this one. Wade, who thought the game should be postponed, finished with 15 points and Chris Bosh had 12 points and 11 rebounds.
The Heat beat the Knicks in five games in last season's first round, and at least for one night New York appears to have closed the gap on the champs.
But the focus surrounding this one had little to do with basketball.
Knicks players said Thursday they weren't sure what kind of crowd to expect with many New Yorkers in such bad shape and perhaps unable to travel to the game with the city's transit system crippled. But Madison Square Garden was packed with a sold-out crowd of 19,033 and lively from well before the tip right through their loud cheers when Rasheed Wallace, retired the last two seasons, entered with about 3 minutes left.
"Right from the get-go you could tell there was a difference in energy, disposition, quickness to the ball (on) both ends of the court," Heat coach Erik Spoelstra said. "They played a very good basketball game. Got us on our heels pretty much the whole game and we weren't able to recover from there. We have to move on. We're clearly much better than this."