Anderson, who made an NBA-best 166 3-pointers for the Orlando Magic last season, got open on the baseline to hit what appeared like it might be the game-winner when Utah missed two shots on its next possession.
Instead, Millsap responded with a 3-pointer on a second-chance opportunity from the wing with 7.1 seconds left. He was 18 of 74 from 3-point range in his first six seasons in the NBA.
"I was like, 'No way! No way,' when he let it go," Vasquez said. "You've got to give him credit."
The Hornets closed it out without Davis, who scored 21 points in his debut on Wednesday in the Hornets' 99-95 loss to San Antonio. At least for one half, they did not miss him, scoring 34 of their 48 second-half points in the paint.
New Orleans relied on the combination of Vasquez and Lopez in the fourth quarter. Vasquez scored and had two consecutive assists as the Hornets turned a 70-67 deficit into a 73-70 lead. Lopez had a point-blank putback, a hook shot and a follow tip of his own missed putback to give New Orleans an 81-77 lead with 4:01 left.
"He is playing tremendous and he has got his confidence back and we'll keep going back to him," Hornets forward Jason Smith said. "We kept it close and came up with a big win down the stretch. The drive by Greivis to win the game, he makes that shot on a consistent basis and that's why we go to him."
Foye hit a 3-pointer -- his fourth of the game -- to make it 81-80. Millsap drove for a dunk to give the Jazz an 82-81 lead, and seconds later, Vasquez was called for a charge.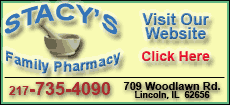 After a replay reversal gave Utah the ball with 1:10 left, Hayward hit one of two free throws with 52.4 seconds left.
Foye blocked Roger Mason's outside shot out of bounds, leading to a New Orleans timeout and setting up Anderson's shot from the corner.
Before leaving, Davis made two spectacular plays, following a missed floater by Vasquez with a one-handed jam and driving through the lane for an emphatic dunk when no one picked him up.
"We learned a lesson," Utah coach Tyrone Corbin. "We have to be more aggressive at the start of the game and play all 48 minutes. We didn't play our best basketball."
NOTES: The Jazz began a stretch with eight of 10 games on the road after going 11-22 away from home last season. ... Neither team shot a free throw until Vasquez hit one with 3:32 left in the first half. Utah's first foul shot came with 1:26 left in the half.