Emden Elementary presents 7th annual Veterans Program Friday

Send a link to a friend
[November 05, 2012] EMDEN -- The public is cordially invited to attend the seventh annual Veterans Program at Emden Elementary, sponsored by Mrs. Marilyn Willmert and her fourth-grade students. The program will be on Friday at 1:30 p.m. Students in kindergarten through sixth grade will share special music as the school recognizes and thanks all veterans in attendance.
Everyone is invited to view the "Veterans Wall of Honor," which lists names of active and inactive military members, living or deceased, that have been submitted by students and the community. Through donations to this project, the school has been able to donate more than $1,000 to Danville Veterans Hospital and over $400 to Land of Lincoln Honor Flight over the years.

There will be three speakers for the program this year.

Mr. John Dust, from Land of Lincoln Honor Flight, has some photos and a DVD of the day trip, with a few humorous bits included to share. The Land of Lincoln Honor Flight program provides transportation and meals for a special all-day trip to Washington, D.C., during which area veterans are able to visit the World War II, Korean, Vietnam, Air Force and other memorials. Several members of the community have taken this trip and are very animated as they share what a wonderful experience it was for them.

David Last, the son of the Emden school's "Grandma Doris," graduated from Hartem and enlisted in the Air Force in 1975 for four years. Then he joined the Illinois National Guard, where he is still active. He flew Huey helicopters and currently pilots Black Hawk helicopters. He has served in Iraq and Kosovo. He is the state safety officer for the Illinois National Guard and will wear his flight suit as he shares with the audience at the program.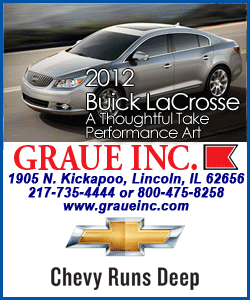 The last speaker will be Carrie Nowatney, assistant librarian in the school district, who will be sharing about her experiences while in the military. She was a psychological operations specialist stationed at Fort Bragg, N.C. She was sent to Turkey and also did duty in Stuttgart, Germany. She spent one year of her military service in language school, learning Turkish.
The local Ladies' Auxiliary is accepting donations of crew socks and personal-size soap and toothpaste for homeless veterans. These items may be dropped off at the school anytime this week during school hours, or they may be placed in the donation box that will be available the day of the program.
[Text from file received from Marilyn Willmert]