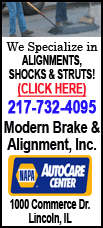 Blair said Monday that the country's economy had been transformed, with oil revenue rising rapidly and significant foreign investment. He also pointed to drastically lower child mortality rates.
It was a rare speech by Blair on Iraq, a divisive issue that came to define his decade in power.
Speaking at a London business conference, Blair acknowledged that parts of Iraq continue to suffer from terrorism and political tensions.
In 2003, Blair faced huge street protests against Britain's involvement in the war. However, he went on to win a 2005 national election.