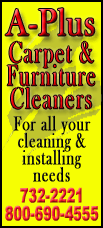 Macau's casino industry has mushroomed over the past decade after its government eased restrictions, drawing a flood of mainland Chinese visitors that have helped supercharge the economy, created tens of thousands of well-paying jobs and made vast fortunes for a few U.S. gambling kingpins. But a looming leadership change in China is making some wonder whether blistering growth in the tiny enclave will remain a sure bet.
China holds a once-a-decade Communist Party Congress starting Thursday that will usher in new leaders who might already be uneasy about Chinese citizens spiriting wealth outside the mainland to Macau in violation of capital controls as well as the huge profits being made there by U.S. casino companies.
They could try to make their mark by introducing new policies aimed at curbing the rampant corruption that has become one of the biggest challenges to the Communist Party's power. Such a crackdown would likely stem the flow of money and tourists to Macau, an hour by ferry west of Hong Kong. In the year through September, some 28 million people, most of them from mainland China, visited the city of just 500,000.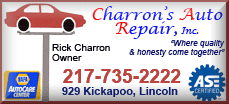 "The primary risk to the gaming sector, I believe, comes from the Chinese side, and it will come from the end of acquiescence to this vast capital control abuse and a crackdown on corruption," said Steve Vickers, a former head of intelligence at Hong Kong's police force who is now chief executive of business intelligence and risk consultancy SVA.
Billionaire Sheldon Adelson's Las Vegas Sands Corp. and Wynn Resorts Ltd. thrived after expanding in Macau following the end of a four decade monopoly in 2002. They now make the bulk of their profits from their casino-resorts in the former Portuguese colony. Some 90 percent of Sands' profit comes from Asia, including half from its Macau properties.
China limits how much of its yuan currency can be taken outside its borders, including to Macau, a semiautonomous region of the country with its own financial system and currency. Citizens can't take more than $50,000 out of the country a year. But Chinese gamblers have found many ways to get around those controls.
It's part of the reason why Macau, the only place in China where casinos are legal, raked in $33.5 billion last year, more than five times the amount on the Las Vegas Strip.
"Everybody knows the bulk of Macau gamblers are high rollers, and they're all from mainland China," said Liu Bolong, a professor at the University of Macau specializing in China's public policy. "The new leadership, I'm sure, will begin the process of anticorruption activities and this will affect Macau in a very substantial way because many of these high rollers, their money is coming from illegal practices."
Reports of Chinese officials running up debts from gambling have angered many ordinary Chinese. In one case earlier this year, a vice president at state-owned Agricultural Bank of China was detained by authorities in an investigation that financial magazine Caixin said was related to allegations the bank lent money to a property developer to help the executive cover 3 billion yuan ($476 million) in gambling debts.
Vickers said new leaders in Beijing could decide to crack down on the various methods used to get money out of the country. The most prominent method is through junkets, which have been linked to organized crime. Junkets act as middlemen, helping mainland Chinese travel to Macau, lending them money in the form of chips and then collecting on debts once they return home.
In a report released in March, the U.S. State Department said junkets are "increasingly popular among gamblers seeking inscrutability and alternatives to China's currency movement restrictions."