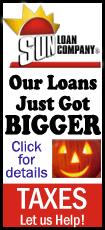 Along with the inevitable strikes that are expected at least through Thursday, and possibly throughout the week, the coalition has to rein in its own fractious MPs, with the smaller partner saying it will vote against the bill and the other two parties facing possible dissent within their ranks.
Democratic Left leader Fotis Kouvelis reiterated his opposition to further cuts in wages, pensions, benefits and other labor market reforms contained in the omnibus bill after a late Sunday meeting with conservative Prime Minister Antonis Samaras. This means he will vote against the whole bill, since the government has decided to place all the bill's provisions in a single article in a "take it or leave it" message to the MPs.
"It is not my intention to cause a fracture in the government," said Kouvelis, who repeated that his party will not leave the government and will vote for the 2013 budget, which is contingent upon the spending cuts envisaged in the omnibus bill.
A vote on the omnibus bill will most likely take place on Thursday and the budget vote will take place at midnight on Sunday.
Usually, Greece voted on the budget at the last session before Christmas recess but has brought the vote forward and accelerated the debating schedule at the insistence of its Eurozone partners, who said it should do so before the meeting of Eurozone finance ministers on Nov. 12. Passage of the omnibus bill and the budget is necessary for Greece to finally get a delayed euro 31.5 billion installment from the bailout aid, without which, as prime minister Samaras has said, the country will go bankrupt in mid-November.
Evangelos Venizelos, the socialist leader, will meet with his own deputies Monday to brief them of the final contents of the bill and to prod them to vote for it. Party officials were saying they expected about six dissidents.