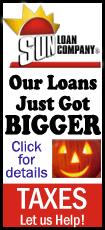 The modest lift to the economy is expected to come in the first months of 2013. Construction firms, contractors and local governments will hire to rebuild or renovate homes, buildings, roads and bridges that were damaged or destroyed.
"This is going to be a net positive, particularly in the mid-Atlantic," said Sophia Koropeckyj, managing director Moody's Economy.com.
Sandy inflicted up to $50 billion in estimated losses from property damage, lost business and additional living costs. The damage was concentrated near the coastlines of New Jersey and New York City.
Construction jobs are especially vital to the economy. Pay is higher than average: At $25.86, average hourly pay tops the average of $23.58 for all U.S. private-sector jobs -- and is far above the averages for areas like retail ($16.43) and leisure and hospitality, which includes restaurants and hotel jobs ($13.35).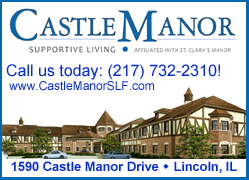 In addition, job growth in construction typically spurs hiring for other jobs, like architects, real estate agents and sellers of appliances, building materials and office equipment. The stocks of home-improvement retailers like Home Depot (up more than 3 percent) and Lowe's (up nearly 6 percent) surged last week even as overall stock prices were flat.
Boats and cars destroyed by Sandy will have to be replaced, too, likely leading to some increased manufacturing.
Economists caution that the construction hiring may be only modest and will likely boost the economy only slightly. And the storm damage could slow growth a bit in the current October-December quarter. Factories, oil refineries, restaurants and stores that were closed or disrupted will cut hours or jobs. Some consumers will earn and spend less as a result. And some construction projects that had been set to start will have to be canceled or put off.
In the current quarter, the storm will slow the economy's annual growth rate by a slight two-tenths of 1 percentage point, predicts Mark Vitner, senior economist at Wells Fargo. But Vitner thinks reconstruction will speed the economy by the same amount in both the first and second quarters of 2013. Last quarter, the economy grew at an estimated 2 percent annual rate.
Any help for construction could help invigorate the economy. Since the Great Recession ended nearly 3 1/2 years ago, economic growth has been slowed by lost construction jobs and diminished residential and commercial building.
Most of the rebuilding won't start right away, analysts noted. Insurance claims must first be settled. Government money will need to be allocated in some areas. And if the Northeast winter is severe, much work will have to be put off until spring.
Once construction firms step up hiring in the first few months of next year, Koropeckyj foresees a beneficial ripple effect.
"Not only will it help construction directly, but also the building supply stores, wholesale trade," she said. "It's going to be helping the automotive industry by boosting demand for utility trucks and pickup trucks."
The need for rebuilding is widespread in the areas hit by the storm. Along New Jersey's 127-mile coastline, for example, Sandy wrecked thousands of homes, from multimillion-dollar houses to modest bungalows, along with boardwalks, roads and bridges.