It turns out we need electricity to drive. Even if we're driving cars that run on gasoline. And many areas still have no power.
Without electricity, gasoline can't be pumped from refineries, through pipelines, off tanker ships, out of terminals or from gas stations into Toyotas, Chevys and Fords.
"The problem will go away when the power is restored, and it won't go away if it's not," said Tom Kloza, chief oil analyst at the Oil Price Information Service.
The gasoline crisis is expected to end within days as electricity comes back on in most areas of the Northeast.
That was small comfort to drivers who were trapped Saturday in gasoline lines that stretched for hours. The problems were concentrated in New York City, Long Island and central and northern New Jersey.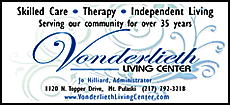 Just a half gas tank away, in Connecticut and Southern New Jersey, where electricity was back on in most areas, stations were operating normally.
The problem isn't a shortage of gasoline. There's plenty in the area. It's sitting tantalizingly close, in the tanks of ships and on shore terminals and even at gasoline stations.
Among the surest signs: Prices for wholesale gasoline in New York Harbor, a major trading hub, have hardly budged. Sellers would love to get rid of their gasoline if they could.
One reason prices haven't spiked is that the storm and its aftermath have canceled countless car trips that would normally have occurred -- to and from work and trips out of town. Fewer such trips mean less demand for gasoline. That keeps a lid on prices.
And it's also because the region's gasoline infrastructure is already crackling back to life. Public Service Electric & Gas Co., New Jersey's biggest utility, said Saturday that power had been restored to all major gasoline refineries in its area.
The Buckeye Pipeline, a conduit that brings fuel from New Jersey to eastern Long Island, is back up and running, too.
And several terminals were recently reopened, or are about to reopen, in Brooklyn, the Bronx, Staten Island, western Long Island, Perth Amboy, N.J., and in Orange County north of New York City, the Energy Department said Saturday.
Gov. Andrew Cuomo of New York said Saturday that state and local officials were working with the U.S. Coast Guard to off-load 28 million gallons of fuel from tankers in the next several days. That's about how much gasoline New York State and New Jersey, combined, burn on a typical day.

Government officials have also waived some environmental regulations governing fuel blends and a restriction against some foreign vessels from delivering cargo to U.S. ports. That will allow gasoline from other parts of the country to flow to New York faster in coming days.
President Barack Obama also authorized the release of heating oil from a reserve in the Northeast. This fuel can also power generators. Government-owned generators are being distributed to refineries, terminals and gas stations so they can run pumps to get fuel into drivers' tanks.
The Defense Department has begun to set up mobile fuel stations around the New York metro area to distribute 12 million gallons of gasoline and 10 million gallons of diesel to run generators. The gas -- up to 10 gallons per person -- is free.
When word spread Saturday, people rushed to handout stations around the region.