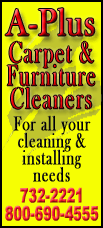 Unfortunately, with President Barack Obama and Republican challenger Mitt Romney virtually tied in polls before the election Tuesday, uncertainty is one thing they are getting in spades.
"It's crazy close," says Kim Forrest, a senior equity analyst and vice president at Fort Pitt Capital, a financial management company in Pittsburgh. "It's so up in the air, it really could go either way. In the short term, the markets will be happy that it's over."
If it's over.
Wall Street could wake up on Wednesday without a winner. If the election comes down to a thin margin in a swing state -- Ohio, Iowa, New Hampshire, take your pick -- the outcome could be delayed for days or weeks.
The closest presidential election in recent history was bad for stocks. The Standard & Poor's 500 fell as much as 8 percent during the five weeks following the 2000 election, between George W. Bush and Vice President Al Gore.
The election was Nov. 7. Gore didn't concede until Dec. 13, after the Supreme Court essentially stopped a recount of votes in Florida. During those five weeks, the Dow Jones industrial average also slid, as much as 5.2 percent.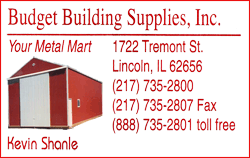 The biggest drop for stocks came three days after the vote, when television networks retracted their call of New Mexico for Gore and labeled it too close to call. The S&P fell 2.4 percent.
The S&P fell 1.9 percent on Nov. 22, when Bush asked the Supreme Court to take up the election -- and Republican vice presidential nominee Dick Cheney was hospitalized with chest pain.
It fell 2 percent on Nov. 30, when Democrats asked the Florida Supreme Court for a hand recount of 14,000 disputed ballots.
The S&P closed at 1,432 on the day of the election. It fell to 1,360, a drop of 5 percent, by Dec. 13, the day that Gore conceded defeat. The Dow Jones Industrial Average fell from 10,952 to 10,794 over the same period.
This year, "investors would like to see, regardless of who wins or loses, a clean and quick outcome," says Jack Ablin, chief investment officer at BMO Private Bank in Chicago, who lived in Florida in 2000. "Then we can move on to our other problems."
The most prominent of those other problems is the looming so-called fiscal cliff, a combination of higher taxes and government spending cuts that will take effect unless Congress acts by Jan. 1. The total impact next year could be as high as $800 billion.
Getting the election out of the way is the first step toward resolving the issue. For many investors, backing Obama or Romney matters less than knowing which direction the country will take.