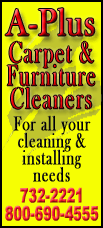 When George Lucas announced last week he was selling Lucasfilm to Disney for $4.05 billion, he also revealed that the long-rumored Episodes VI, VII and IX were in the works. Instantly, fans began tossing around names of directors who'd be a good fit for this revered material.
So let's call this a wish list, a wouldn't-it-be-cool list. Because a lot of the people here are tied up with franchises of their own -- who knows if they'd be available to take over the first of these films, due out in 2015? Others are just people whose work I admire and I'd be curious to see how they'd apply their styles within this universe.
Then there's also the theory that Disney executives and Kathleen Kennedy, the current co-chairman of Lucasfilm who will become the division's president, won't want an auteur, someone who would put his or her own aesthetic stamp on the franchise. There goes your dream of seeing Chewbacca and R2-D2 through the eyes of David Lynch.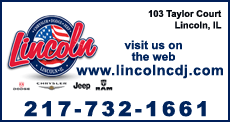 Whoever is chosen, whether it's a new director for each film or the same person taking over the trilogy, I think I speak for all of us when I say: Please, no Ewoks:
J.J. Abrams: The most obvious choice, really. His sci-fi bona fides were already beyond reproach, and he solidified them with his reimagining of the "Star Trek" franchise in 2009. His sequel "Star Trek Into Darkness" is due out next year. This just makes sense all around.

Joss Whedon: Another pretty obvious choice. Like Abrams, he has cultivated a well-deserved and loyal following among sci-fi fans between "Firefly" and "Serenity," but he catapulted himself into a whole 'nother stratosphere with this summer's enormous hit "The Avengers." Thing is, he may be just a tad busy with "The Avengers 2" -- which is also due out in 2015.

Brad Bird: He directed the most recent and best in film in the "Mission: Impossible" series, last year's "Mission: Impossible -- Ghost Protocol." It gave Bird the opportunity to use his animation expertise from the beloved Pixar films "The Incredibles" and "Ratatouille" to make a live-action movie that was lively and thrillingly staged. This would be an excellent fit.

Jon Favreau: He's a massive "Star wars" fan and is extremely knowledgeable about Lucas and his life. He's also shown he can manipulate the kind of massive machinery it takes to make a blockbuster with the hugely successful "Iron Man" movies. This would also be a no-brainer.

Christopher Nolan: Dark Knight. 'Nuff said.

Peter Jackson: Sure, it makes sense. He's gotten his arms around gigantic franchises with rabid fan bases, to universal acclaim and awards, with the "Lord of the Rings" trilogy. But the last of his three "Hobbit" movies comes out in 2014. He might already be kinda wiped out at this point.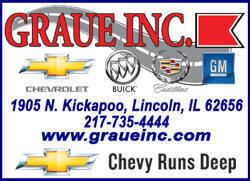 David Fincher: A hugely confident, virtuoso filmmaker mostly known for drama, but his remake of the Swedish hit "The Girl With the Dragon Tattoo" was epic and just heart-poundingly thrilling, and "The Social Network" and "The Curious Case of Benjamin Button" showcased his mastery of special-effects trickery.