The two-day meeting of G-20 financial officials in Mexico City, coming just ahead of U.S. elections and shortly after the annual IMF and World Bank meeting in Tokyo, lacked key players such as U.S. Treasury Secretary Timothy Geithner and Brazilian finance chief Guido Mantega.
Although recent financial talks have focused on the debt crisis in Europe, especially in Greece and Spain, some delegates in Mexico expressed concern over the fiscal situation in Washington.
Mexican finance minister Jose Antonio Meade said that among the issues dealt with at this meeting will be "the fiscal cliff" in the United States, where a package of spending cuts and tax increases are set to take effect unless Congress acts by Jan. 1.
"In recent meetings, the United States has expressed confidence that it will be able to build the political consensuses needed to make adjustments that will send clear signals that a fiscal consolidation is coming," said Meade.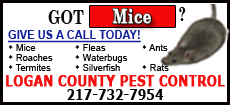 The closed-door meeting will be the last organized by Mexico in its role as president of the G-20 in 2012.
In a working meeting with delegates late Sunday, Spanish Economy Minister Luis de Guindos was expected to explain his government's labor and banking reforms designed to deal with a crisis that has seen the country's unemployment rate rise to 25 percent.