"All I have downstairs is heat," said Loretta Cirillo, 81, whose power was turned back on Saturday. "Everything else is on the front lawn."
The streets of Little Ferry, a borough of 10,000 people about 7 miles from Manhattan, are lined with black trash bags and once-prized possessions destroyed by a swell of water from Superstorm Sandy that rushed into town late on Oct. 29. Dressers, rugs and children's toys sit outside, ready to be carted away. Neighborhoods smell musty. The hum of pumps fills the air as people try to suck out water that still sits in houses.
Like the neighboring towns of Carlstadt and Moonachie, also near the Hackensack River, Little Ferry was devastated when six dirt berms broke from the pressure of a tidal surge, sending water rushing into the towns. The water rose 5 feet in 45 minutes, officials said.
"It was the worst sound you could ever imagine," said Little Ferry Mayor Mauro Raguseo. "Just water rushing in from everywhere."
The water also went into Lamker Court.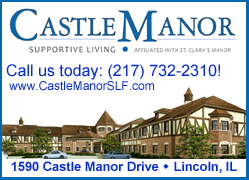 It's a place Raguseo knows well. He and his wife moved in to a home earlier this year on the horseshoe-shaped street filled with neat, split-level houses built in the 1960s.
"My life is on the curb, ready to be picked up by a garbage truck," Raguseo said. "I haven't even had the chance to mourn the loss of my house. Everything I own. I have to be here for the people of my community."
Many residents have lived on Lamker Court for decades after moving out of New York City and into the epitome of the American dream: houses with yards on a quiet street where kids played cops and robbers after school.
But there's one thing that longtime residents have never seen: water in a house on Lamker Court.
"Never. Never. We've been here almost 40 years and not a drop in our house," said Lola Palmerini, 79.
Palmerini was at home with her husband, Silvano, and son, Cory, when the waters rushed into their yellow aluminum-sided home. Cory was sitting downstairs, reading "The Count of Monte Cristo," when he heard a gurgling. Water started pouring into the house. It swirled up about 3 feet, destroying the first floor. The family huddled on the second floor. Lola and Silvano were rescued by the National Guard.
"When is it going to end, this bad dream?" Lola Palmerini said, fighting back tears. She tries to hide her emotions from her husband, who is sick and requires kidney dialysis. "It's a bad dream. I woke up this morning and cried and cried."
Family photos still hung on the tops of walls where the bottom was knocked out. Two cookbooks written in Italian, sent from Lola's mother in Italy in the 1950s, lay soaked in plastic bags. Crystal glasses sat on the dining room table. Palmerini instructed her son to throw them out.
"I said throw away everything, because I don't want to see anything," she said.