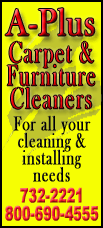 Staff Sgt. Robert Bales, a married father of two from Lake Tapps, Wash., is accused of slipping away from a remote outpost in southern Afghanistan early on March 11 with an M-4 rifle outfitted with a grenade launcher to attack the villages of Balandi and Alkozai, in the dangerous Panjwai district of Kandahar Province.
The massacre left 16 dead -- nine of them children, and 11 of them members of the same family. Six others were wounded, and some of the bodies set afire.
Monday marks the start of a preliminary hearing, called an Article 32 hearing, before an investigative officer charged with recommending whether Bales' case should proceed to a court-martial. The hearing is scheduled to run as long as two weeks, and part of it will be held overnight to allow video testimony from witnesses in Afghanistan.
"This hearing is important for all of us in terms of learning what the government can actually prove," said Bales' attorney, John Henry Browne. "The defense's job is to get as much information as possible. That's what our goal is, in preparation for what is certainly going to be a court martial."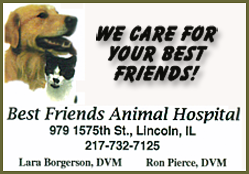 Bales, 39, is an Ohio native who joined the Army in late 2001 -- after the 9/11 attacks -- as his career as a stockbroker imploded. An arbitrator entered a $1.5 million fraud judgment against him and his former company that went unpaid, and his attempt to start an investment firm in Florida also failed.
He was serving his fourth combat tour after three stints in Iraq, and his arrest prompted a national discussion about the stresses posed by multiple deployments. Another of his civilian attorneys, Emma Scanlan, spent the past week at Joint Base Lewis-McChord to prepare for the hearing. She declined to say to what extent the lawyers hope to elicit testimony that could be used to support a mental-health defense.
Bales faces 16 counts of premeditated murder, plus other charges of attempted murder, assault and using steroids. Prosecutors have kept mum about the evidence they plan to present.
Scanlan said she expects them "to try to narrow the issues to the events of 10 March and 11 March," but added, "We believe it's much broader than that."
One thing is clear: Bales himself will not make any statements, his lawyers said, because they don't think he would have anything to gain by it. During Article 32 hearings, defendants have the right to make sworn or unsworn statements. Making a sworn statement opens the defendant to cross-examination by the prosecutors.
No motive has emerged. Bales' wife, Karilyn, who plans to attend the hearing, had complained about financial difficulties on her blog in the year before the killings, and she had noted that Bales was disappointed at being passed over for a promotion.