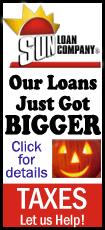 The decision by the Syrian National Council, which is dominated by exiles and academics, appeared to be an attempt to deflect at least some of the international criticism that has labeled the group ineffective and incapable of forming a united front with other opposition forces.
Washington and other foreign backers say they can't boost aid to Syrian rebels unless the opposition is united and represents more diverse groups within Syrian society, including those fighting on the ground in Syria. Many in the opposition feel abandoned by the international community and say they're not getting the money and weapons they need to topple Syrian President Bashar Assad.
The U.S. has sharply criticized the SNC -- one of the largest and most important of several opposition groups -and is pushing for a major leadership shakeup. It is backing a plan to form a new 50-member leadership group in which the SNC would play a diminished role.
Syria's bloody 20-month conflict, which activists say has killed more than 36,000 people, is stuck in a military stalemate rebel fighters blame on a lack of strategic weapons, such as anti-aircraft missiles.
In Syria on Monday, activists reported clashes between rebels and regime troops backed by Palestinian fighters near the Palestinian refugee camp of Yarmouk on the outskirts of Damascus.
Syria's half a million Palestinians initially tried to stay out of the conflict. In recent months, many started to support the uprising, while members of a small militant group backed by the regime are fighting alongside Assad's forces.
With the battle for control of Syria almost certainly to be decided on the battlefield, the political opposition led by exiles like those in the SNC is being further sidelined, and critics say the group's leaders are out of touch with those risking their lives in Syria.
Since the group's founding a year ago, the U.S. and others have urged the SNC to forge a more cohesive coalition with more representatives from inside Syria.
The SNC's vote Monday to broaden its ranks, on the second day of a five-day SNC conference in Doha, was aimed at deflecting such criticism. A majority of 222 delegates voted to add several dozen more groups, nearly doubling the size of the SNC's general assembly to some 420, said Anas Abdah, an organizer of the conference. The expansion added more women, activists from inside Syria and representatives of local councils, he said.