Where they stand:
President Barack Obama has favored stimulus-style infrastructure spending plans, talking up highway, bridge and rail repairs as job creators, and pushed for innovations like high-speed rail and a national infrastructure bank to finance projects with the help of private capital. But Republican opposition to increased spending and taxes has blunted many such plans.
Mitt Romney favors less involvement by the federal government in infrastructure, preferring to let states lead the way. Romney shuns the idea that public-works spending is a good way to jumpstart the economy, saying decisions on worthy projects should be based on need and potential returns. Romney also wants to privatize Amtrak by ending federal subsidies for the money-losing passenger rail system. He's OK with borrowing to pay for megaprojects if there's a revenue stream to pay the money back, like tolls or port fees.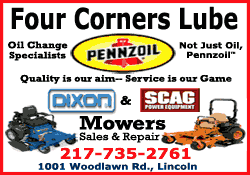 Why it matters:
Much of America's infrastructure, including its interstate highway system, is more than half a century old and in need of serious work to keep pace with a rising population. Highway, rail and airport bottlenecks slow the movement of goods and commuters, costing billions in wasted time and fuel and even measurably slowing the economy.
The World Economic Forum put the U.S. 24th last year in the quality of its infrastructure, down from fifth in 2002. The rest of the developed world sets aside on average about 53 percent more of its gross domestic product on transportation infrastructure than the U.S. does, according to the Council on Foreign Relations.